Employee Monitoring and Productivity Tracking Solution
Monitor employees in real time
Productivity and behavior analysis
Data Protection and Peace of Mind
Employee Monitoring and Productivity Tracking Solution
Monitor employees in real time
Productivity and behavior analysis
Data Protection and Peace of Mind
[wpforms id="7" title="false" description="false"]
Real Time Monitoring and Analysis
Best Employee Monitoring and Productivity Tracking Software
Talk to a sales representative
We can help you. Right now.
Fast growing merchants depend ServerGuy for high-performance hosting. Experience counts. Let's get started.
Best Employee Monitoring and Productivity Tracking Software
Track all website visits within your organization
Social Media Activity Report
You can track all social media activity of your employee with URL and screenshots.
Tracks login and logout time of your employee with idle time logs and active and productive time analysis.

Tracks abusive, malicious and threat-full behavior within your organization
You can manage alerts on typed words, copied text, deleted/copied file, Website visits, Bandwidth usage etc
Tracks and logs USB Storage inserts (Pen Drive, Hard Disk etc)

Fetches screenshot of employee's computer every 10 minutes and can be customized

Tracks and records all software usage and employee productivity analysis

Logs all keystrokes, clipboard operations in real time
Few Screenshots of EnDetect Cloud Panel
Whether you have a question about software,  pricing,  or anything else, our team is ready to answer all your questions
EnDetect is a leading subscription based software for Employee Monitoring, Workplace Performance & Productivity, Behaviour & Productivity analysis, data theft prevention. Over 1,800 companies in tech, e-commerce, travel, call center, finance, legal, publishing, deep tech, software, healthcare and large sector verticals across the India and GCC Countries uses our one of its kind software for better employee monitoring and productivity management.At EnDetect our utmost priority is to provide innovative software solutions to SMBs in India and creating safe and productive environment for the employees and employers both.We are headquartered in New Delhi, India, with sales and support operations around the globe.
EnDetect can be hosted with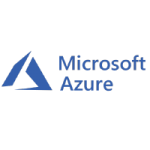 This software enables you to track your employees productivity and employee performance regularly.
This software can track all file and text copy paste activity, file copy activity and storage device inserts.
You can monitor your employee in real time, in every 10 minutes, this software will fetch Screenshot